Personalization To Massively Grow Customer Retention Rates And New Business
PitchPersonal creates dynamic "PitchSites" that remind your customers why they purchased from you (or should purchase from you), and then trains them personally on how to achieve those goals.  No generic help portals!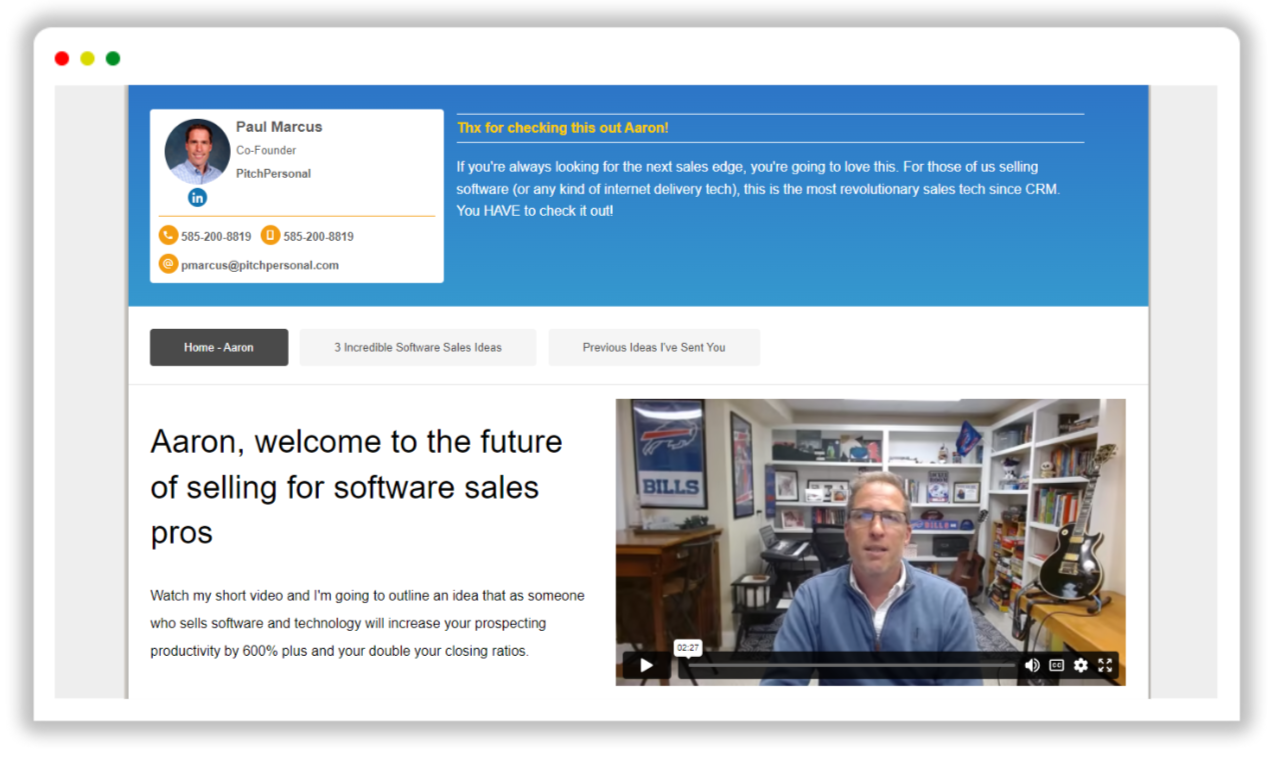 PitchPersonal creates a personal "PitchSite" for each key customer with the ideas they're most interested in learning.
Personalize your business ideas to the right person at the right time, and dominate decision maker mindshare
Step 1: Create The Idea PitchSite
Business conditions change fast, and when they do it creates challenges for your customers and opportunities for your firm. A generic corporate website or sales collateral isn't relevant, you need to be able to send a specific idea, relevant to a specific decision maker, in a way that differentiates you from every competitor also reaching out.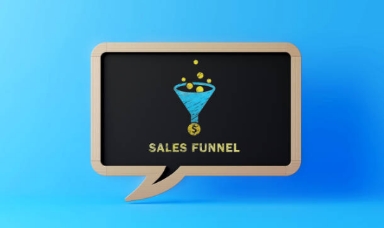 Step 2: Beat The Competition
Business is competitive, and your competition will also be going after the same opportunities you are. PitchSites enable you to dominate the mindshare of your sales opportunities by organizing all the content they need in one personal site. Organize demos, whitepapers, case studies, next steps, and everything they need to make a decision.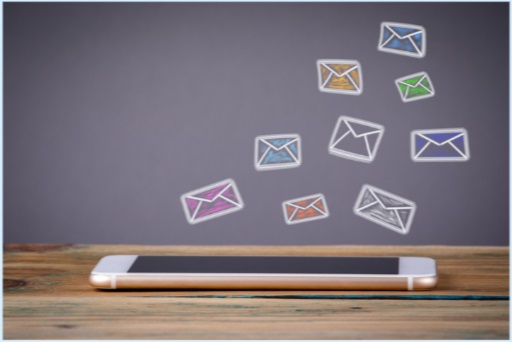 Step 3: Keep Customers Forever
As excited as a customer may be to buy from you, so many slip into old habits and never become entrenched in your services to become lifelong customers. Customer PitchSites remind your key accounts why thought bought from you, and the only provide training on how to achieve those goals. Now your customer no longer gets lost in generic help sites.
Customers no longer want to see generic "one-sized fits all" websites. If your ideas aren't personal and immediately relevant, you won't differentiate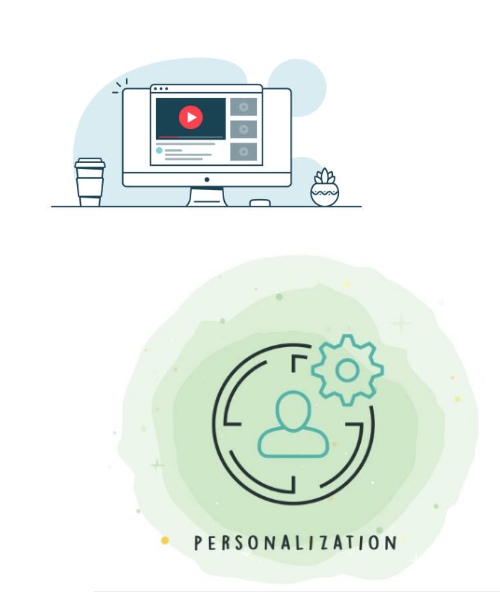 Over 60% of the buying process is done by the time a decision maker wants to talk to everyone in sales or biz dev.  If you're coming in this late, you've already lost!
Add to that… 74% of buyers chose to do business with the company or agency who added the first new idea insights!
7 in 10 B2B buyers want personalized videos during their buying process. Are you using personalized video in your outreach or just generic corporate video?
72% of buyers say they only engage with personalized messaging
80% of buyers say they are more likely to make a purchase from a company that provides personalized buying experiences
"Dominant business growth in the in the next decade will be completely driven by
firms who engage decision makers with personalized new ideas
that are immediately relevant to their personal challenges"
Introducing PitchPersonal
PitchPersonal is the world's first personalized customer engagement platform for any professional services firm or technology company who are in the business of selling NEW IDEAS. Your website doesn't change for every prospect or challenge they have, but PitchSites do, and this differentiates your firm and outreach.
PitchSites are used in all phases of customer engagement: Prospecting, Sales Process, Customer Service. They are hyper-personalized web portals that can be created in a few minutes, "and are designed to enable" sellers to engage buyers in a virtual way with the ideas that will engage them the most.


Unlike generic websites or sales collateral, sellers can instantly create PitchSites using their knowledge of the prospect, so only content RELEVANT to that "decision maker" is included.
Here's Just A Taste Of Some of the Things You'll Be Able to do With PitchPersonal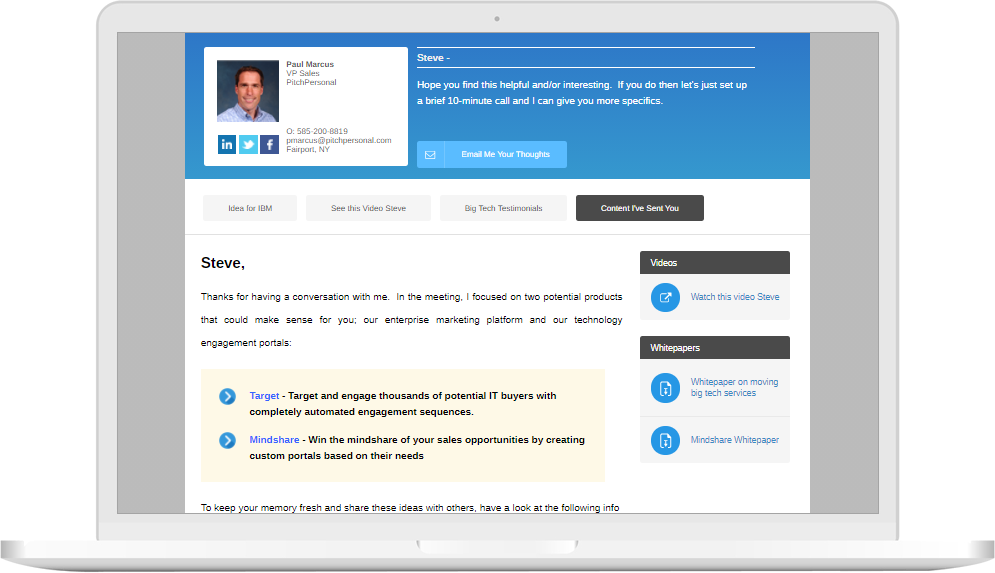 Literally Create A Personal "PitchSite" For Each Target Account With The Idea That Will Engage Them Most
When a catalyst happens in your industry, and your prospects have a challenge, instantly create a personal "PitchSite" for each decision maker with your idea to help them navigate change.
Decision Makers Like Humans, Not Generic Landing Pages Created By Marketing Automation
Unlike your website, PitchSites brands you the person with your picture, business card, etc… so your marketing doesn't feel impersonal and canned, but feels like you took the time to build a website just to share a personal idea that will help your prospect.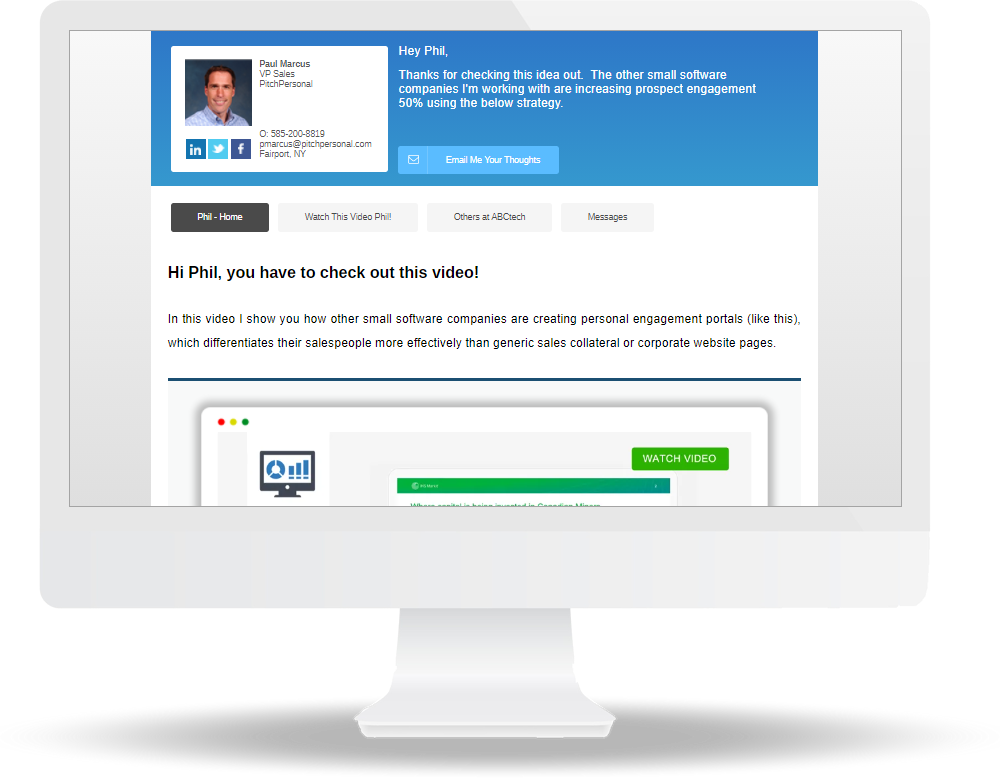 Increase Your Prospecting Productivity 10X, Without Sacrificing Personal Outreach
You can't get your PitchSites viewed unless you get your message gets out there at scale. PitchPersonal has a complete prospecting sequence platform for multi-touch campaigns including emails, calls, social touches, tasks, etc. However, unlike other platforms PitchPersonal has special tools to make sure your touches stay personal, not mass.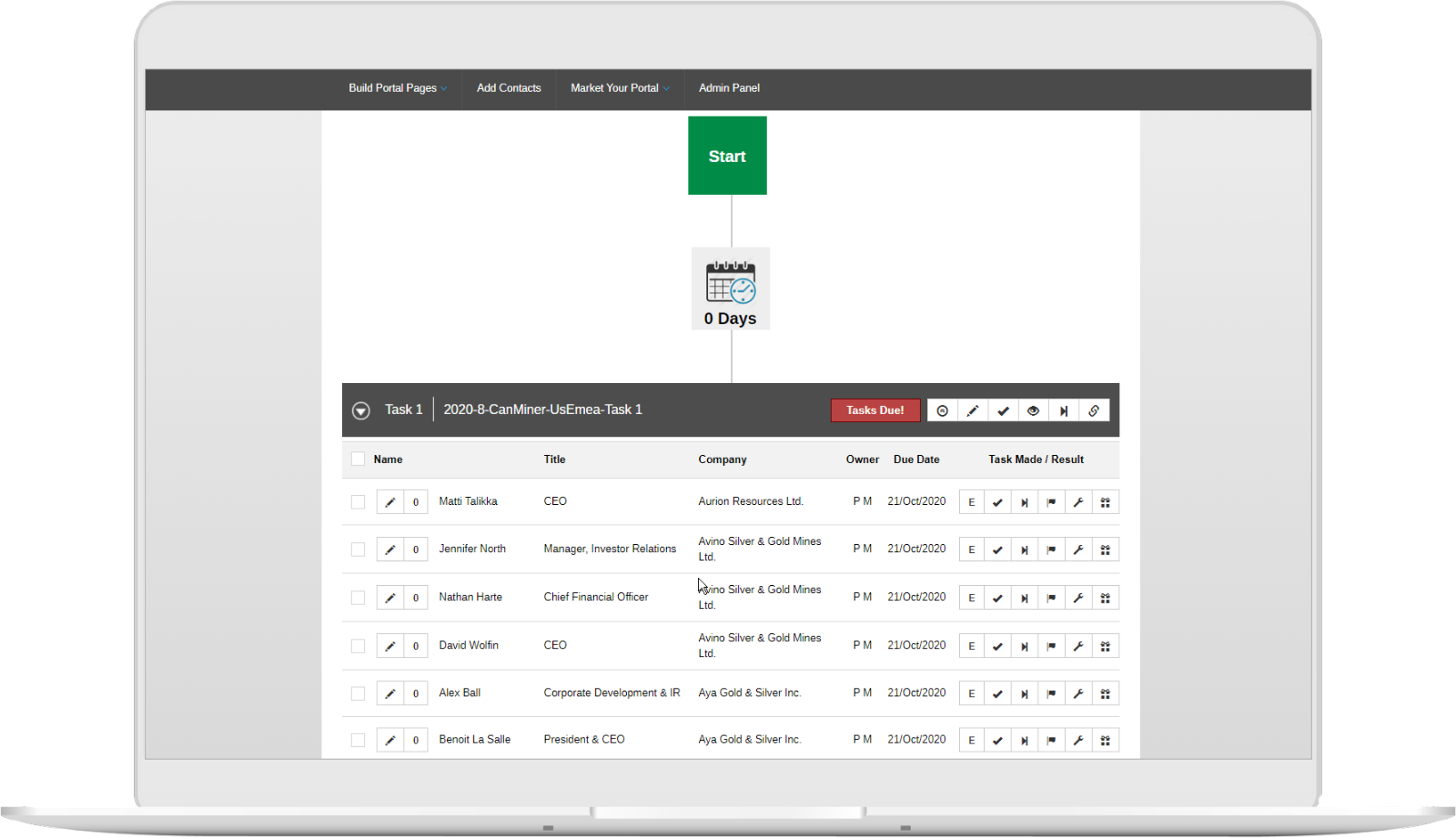 Create the Ultimate Buying Experience and Dominate
Your Competition in the Sales Process
You have a CRM to stay organized. What does your prospect have? They're getting bombarded by emails from you and all your competitors. Now organize everything for them in one PitchSite. From the features they need, to training videos, to comparison checklists VS your comps… Make buying easy for them and win the deal.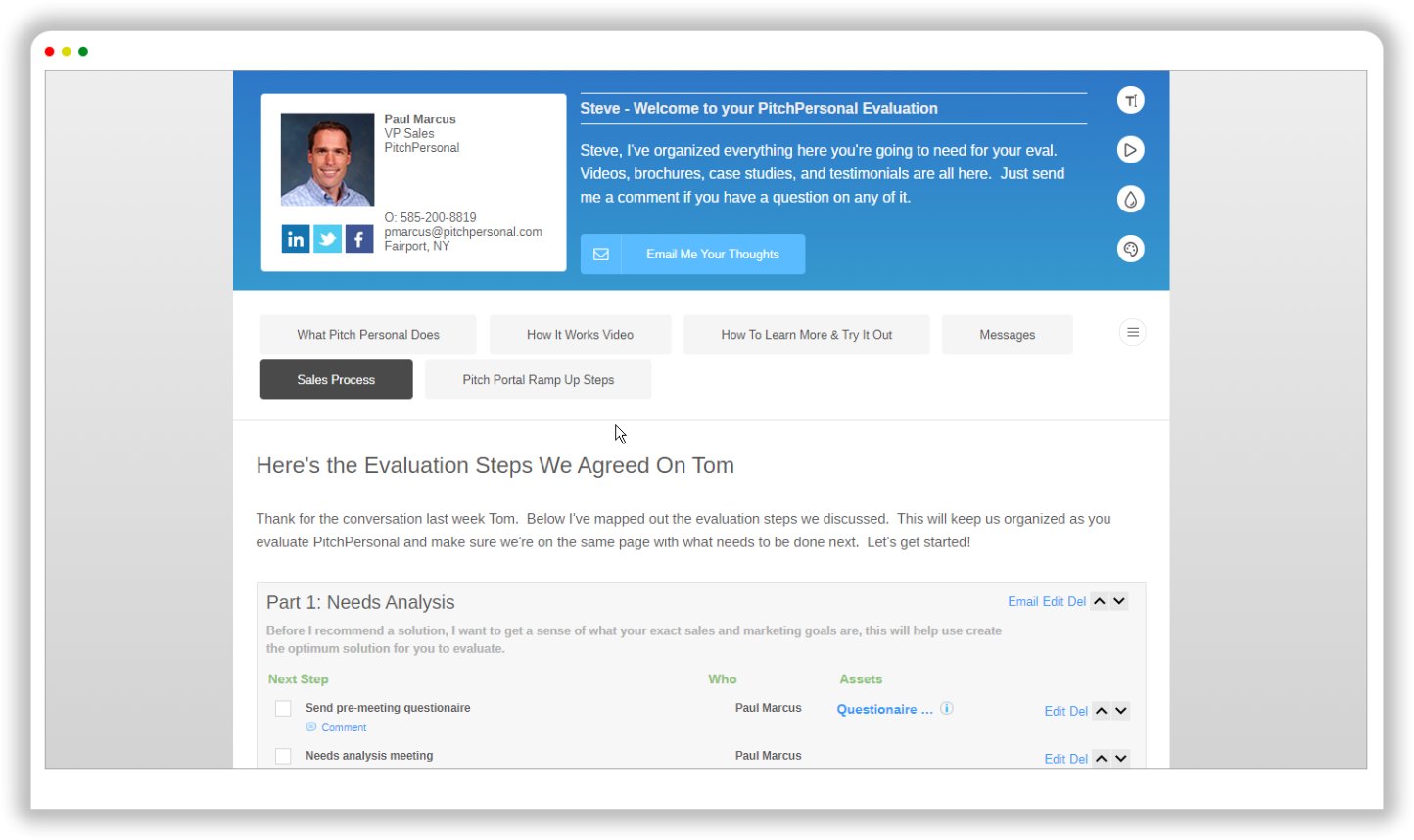 Personalize And Organize All Of The Content Your Opportunities Need In The Sales Process While Your Competitors Send Emails That Are Lost In The Inbox
Stop Wasting Time Chasing Deals that Aren't Going to Close
Working deals that aren't going to close is not only annoying, it's expensive and time consuming. PitchPersonal will literally tell you which of your prospects are truly engaged in the buying process and which are kicking tires and wasting your time.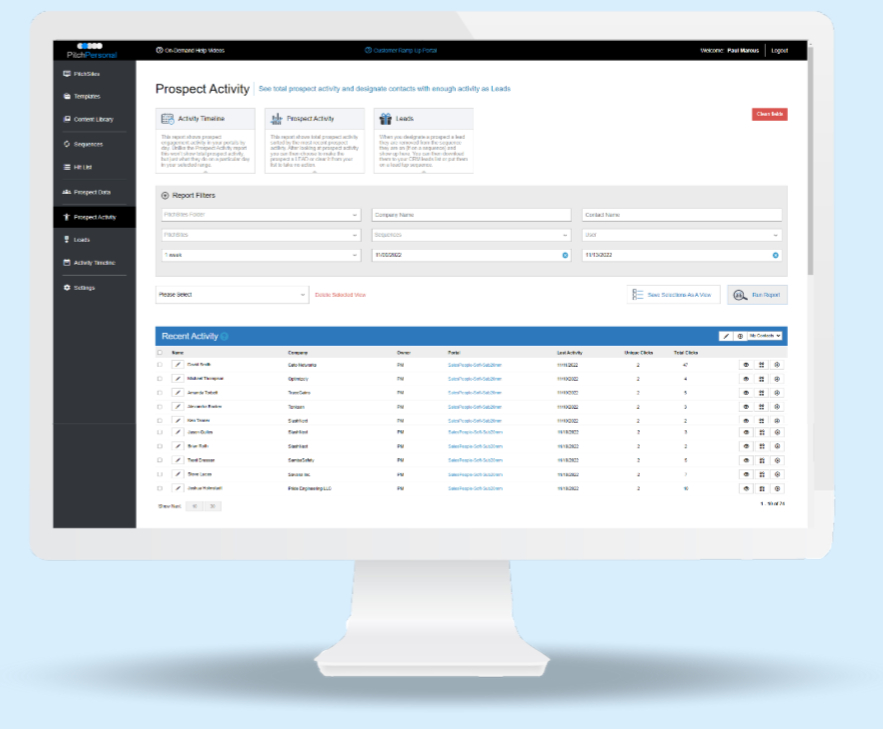 Video is the FUTURE OF SELLING! You Hear It Everywhere, and PitchPersonal Was Made for PERSONAL VIDEO

An initial email with a video receives an increase click-through rate by 96%

Viewers retain 95% of a message when they watch it in a video compared to 10% when reading it in text

Marketers who use video grow revenue 49% faster than non-video users

Video marketers produce 66% more qualified leads per year
Are you using video yet in your sales and prospecting?
Watch how easy PitchPersonal makes it...
Wait... You're Thinking It Must Be Really Hard and Time Consuming to Create a Personal Portal?
Think again. Creating your PitchPersonal portals takes minutes, not hours. In fact, getting your hyper-relevant personalized messages in front of customers is as easy as three steps:
Choose a template. You can create your own templates to use over and over, or start off with one of the ones we provide you.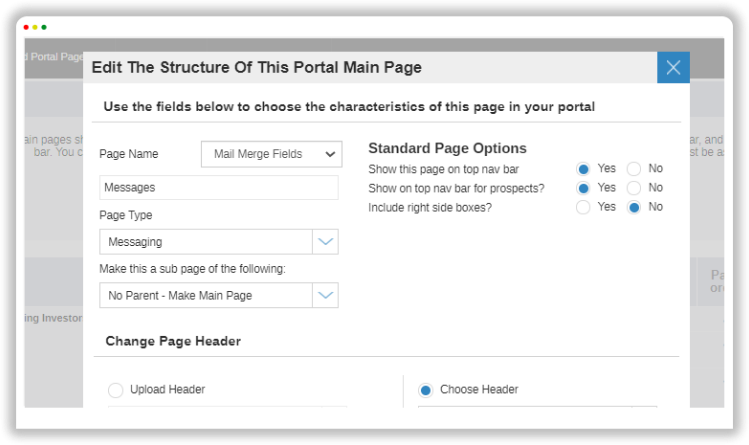 Customize the content of the portal to make sure it's hyper-relevant to the key account or prospect group you're engaging.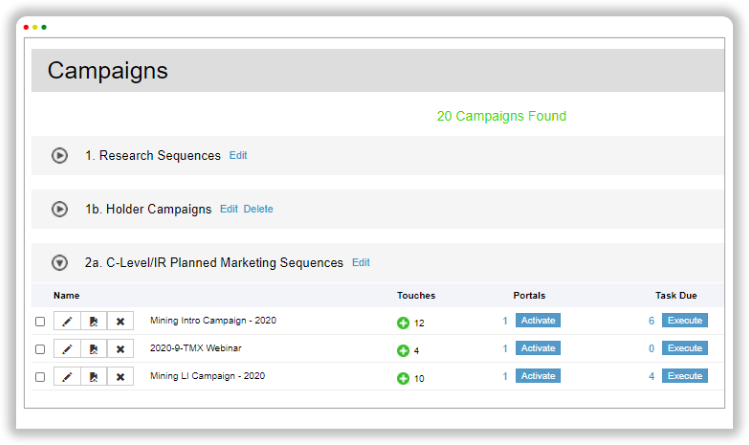 Add a campaign and start reaching out to prospects to get your new portal viewed, and start winning mindshare!
OK, Check It Out. Watch Me Create and Start Marketing An
Amazing Personal Portal In Under 2 Minutes
Sign Up For PitchPersonal Today and You'll
Have Immediate Access To:
Choose A Plan And Get Started Now At No Risk!
30-Day Money Back Guarantee If you are not completely satisfied with your purchase within 30 days of buying PitchPersonal, we will refund 100% of your money, no questions asked. Just email us at support@pitchpersonal.com and every penny will be gladly refunded to you within the first 30 days. Nothing could be more fair than that.